Here are a few more digital paintings. These two were Christmas gifts for family members in 2007. Both were done using Corel Painter X and a Wacom tablet.
This digital painting is of the nativity scene. I used
reference from the film The Nativity Story.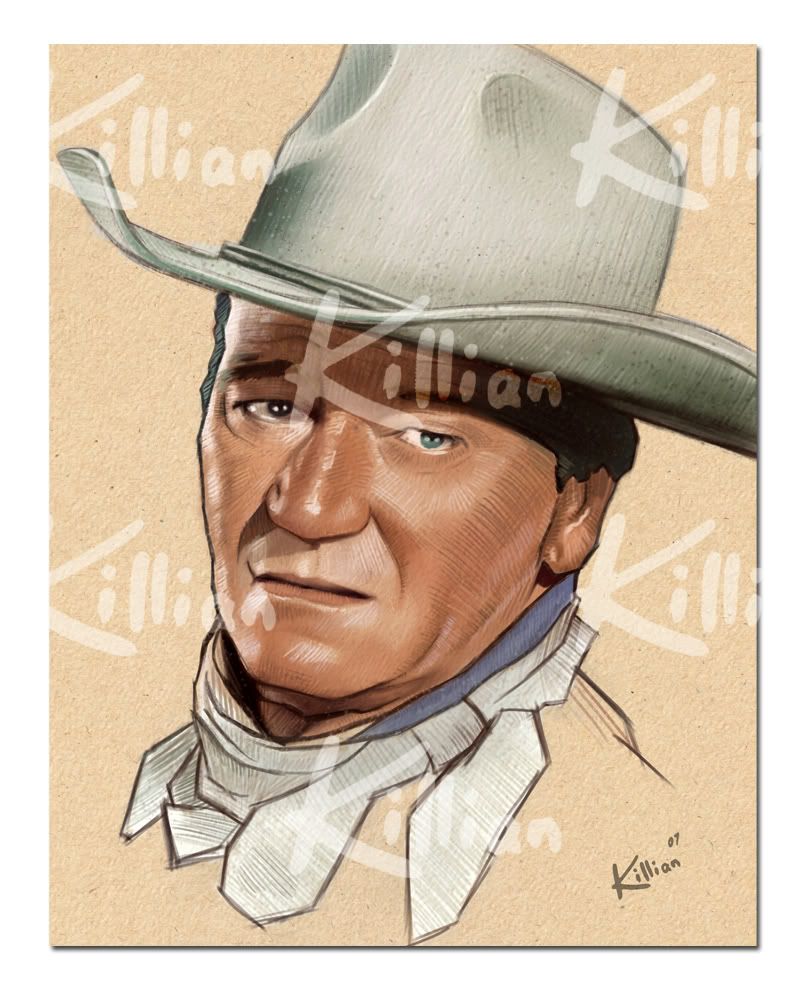 For this digital painting of John Wayne I wanted
to pay tribute to Drew Struzan's awesome style.
He's one of my all time favorite painters.
Check out the link to his page in my links section.


____________________________________________


UPDATE - 12/30/11
Hi Everyone,
Thanks for all the comments and support of my work of the past few years, particularly the Digital Painting of the Nativity. As mentioned in the post, I painted it as a Christmas gift for my Grandmother who was in hospice at the time. Not long after that she passed away. That was 3 years ago and as far as I know it still sits in the hospice room where she died, hopefully giving comfort to others… especially during the holidays. A somewhat bitter-sweet story, but I couldn't think of a better place for that picture to be.
Unfortunately, with all good there is also bad. Since I've posted this image it seems to have made its rounds on the internet. After a detailed search I've discovered some folks are using it for profitable reasons, and because of that I've decided to take the image down for the time being. If you're familiar with my blog, you'll know this isn't the first time this has happened. The same also goes for all my other art. They will eventually be replaced with watermarked versions, hopefully to discourage folks from using them without permission.
That said, I would like to thank EVERYONE who actually went the ethical route and ASKED me BEFORE using this image. Unfortunately, since it's caused so many problems, from this point on I will not be granting permission for anyone to use this painting in any form… other than for your own critique via my blog of course.
Thanks for understanding.
Matt
Copyright © 2009 Matthew J Killian All Rights Reserved
The images and content in this post are protected